"Leadership is not about position; it's about influence."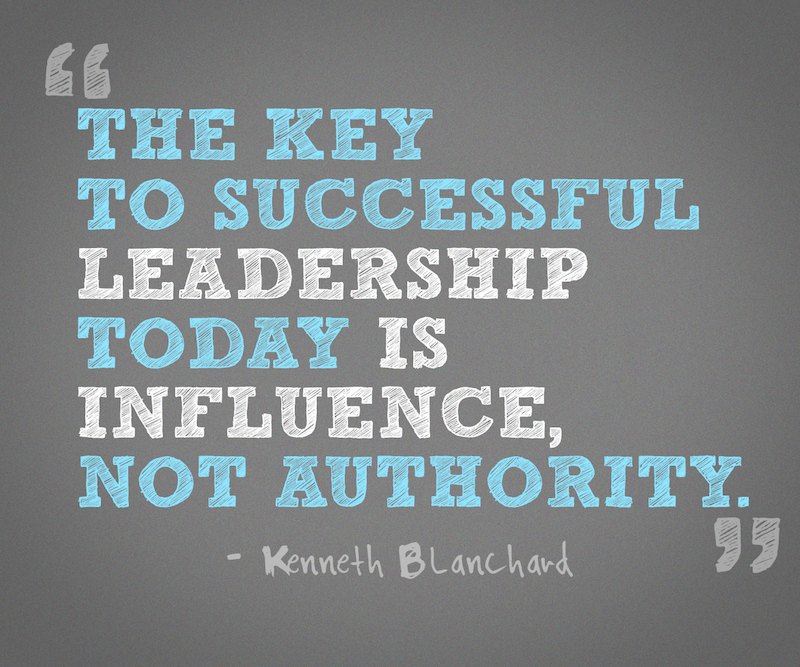 Dispelling the leadership myth
About two years ago, I began mulling over the idea of going back to school to obtain a masters degree in Educational Administration in order to become a school leader. Leadership is influence and I was determined to spread my influence beyond my classroom walls and inspire an entire school. What I came to realize, was that I had already reached that level. I was already contributing to my school's success and slowly becoming a catalyst for change: I was a teacher leader.
Effective leadership is generally directly tied to school success. Research has certainly shown that leadership matters. Teacher leadership, however, still is not always an accepted norm. The notion of an educational leader always tends to conjure up the same images: District superintendents and building-level administrators. These images, I believe, are misleading representations of leadership in education. They give off the impression that one has to be in one of those positions in order to develop influence in a school setting. Often, when asked about leadership roles, teachers reply, "I cannot lead because I'm not at the top." How can we dispel this all-too-common myth? Even, in the midst of the 21stcentury, there appears to be a general lack of teacher leadership awareness.
Defining successful teacher leadership
While teacher leadership isn't a new concept in education, it is one that is often misinterpreted. It has been long realized that teachers take on many roles. Teacher as leader is more than leading a class of students and being a great teacher. A teacher has many opportunities available to become influential and contribute to their school's success.
From corporate offices to the military, and in a diverse array of cultures as different as The Netherlands, Canada, Hong Kong and the United States, there is overwhelming evidence of a common set of practices that any successful leader calls on, as needed. Many of these same practices define today's teacher leaders and the roles they take on:
1. Direction Setters
Successful teacher leaders are aimed at helping their colleagues develop shared understandings about the school and its activities and goals. Effective communication is key. Whether it's guiding new teachers or trying to influence seasoned veterans hesitant of change, leaders play a key role in identifying and articulating the school's vision. Teacher leaders have a responsibility to help foster the acceptance of their school's goals and in creating high performance expectations.
2. Teacher Developers
Teacher leads take on various roles that assist in the development of their colleagues' instructional practices. Vital roles include curriculum specialist, learning facilitator, resource provider, and mentor. Successful teacher leaders lead in-school or district professional development. They may aid in curriculum mapping. Sometimes it is as simple as helping other teachers to understand state content standards and local curriculum initiatives, as well as how to plan and assess lessons meeting these guidelines. Ultimately, effective teacher leaders strive to unlock their colleagues' potential to become better.
3. Catalysts for Change
The field of education is ever-evolving and there is a great need for independent research, or teacher inquiry, about new instructional strategies or practices. Many effective teacher leaders even take on roles in their teachers' union or groups working toward school reform. They advocate for their school, for teachers, and above all, student learning.
4. Life-long Learners
This one is a given. John F. Kennedy used to say, "Leadership and learning are indispensable to each other," and true teacher leaders never really end their pursuit of knowledge or quest to become better educators. They are often the first ones to arrive to school in the morning and one of the last to leave at night. Teacher leaders are the ones who attend professional development sessions during school breaks to stay tuned in to the pulse of education in an ever-changing world. They engage in education twitter chats or reflect upon education in their professional blogs on the weekends. Successful teacher leaders are passionate professionals, always striving to learn and improve in order to be the best educator they can be and provide their students with the highest quality education possible.
The bottom line is- You don't have to be a district superintendent or building administrator to be a leader within your school community. You need only the courage and determination to spread your influence beyond the walls of your classroom and an interminable passion to inspire the world around you.